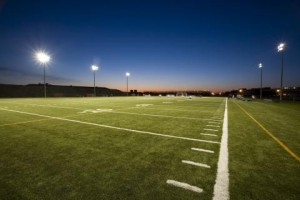 The GYM is your home for the best coverage of High School Football this fall! In addition, KGYM brings you our Eastern Iowa Scoreboard Show after the game(s) bringing all of the scores from the area and around the state to YOU, the fans, hosted by KGYM's Jeff Downing.
The GYM Sports Director Scott Unash begins his 30th season of football play-by-play and for the 16th season Scott will be joined by former Jefferson Coach John Hegerty for the Metro Football broadcasts and Jeff Moss providing sideline reports.
Alex Kuhn returns for his 3rd season providing play-by-play for the Iowa City area games this fall. He'll be joined by Zack Mackey and former coach Gary Fickel.
It's the best High School Football coverage around and you can hear it only right here on The GYM! 1600AM/107.5 and 106.3FM…KGYM!
2018 KGYM HS FOOTBALL SCHEDULE-North
Aug 23  Prairie at Washington
Aug 24  Kennedy at Jefferson
Aug 31  Linn-Mar at Kennedy
Sep 7   Jefferson at Linn-Mar
Sep 13  Prairie at Kennedy
Sep 14  Washington at Jefferson
Sep 20  Waterloo West at Jefferson
Sep 21  Dubuque Senior at Prairie
Sep 28  Kennedy at Washington
Oct 5    Western Dubuque at Xavier
Oct 11   Davenport Central at Kennedy
Oct 12   IC High at Linn-Mar
Oct 19   Xavier at Marion
Oct 26  Playoffs-1st Round
Nov 2   Playoffs-Qtr-Final
Nov 8-10 Playoffs-Semi-Finals
Nov 15-16   Playoffs-Finals
2018 KGYM HS FOOTBALL SCHEDULE-South
Aug 24  IC Liberty at IC High
Aug 31  Fairfield at Clear Creek-Amana
Sep 7   Marion at Solon
Sep 13  Solon at Davenport Assumption
Sep 14  Dubuque Hempstead at IC High
Sep 21  Pleasant Valley at IC West
Sep 28  South Hardin at IC Regina
Oct 4    IC West at Davenport North
Oct 5    PV at IC High/Dv.Asmptn at CCA
Oct 11   IC Liberty at Davenport Assumption
Oct 12   Cascade at West Branch
Oct 19   IC High at IC West
Oct 26  Playoffs-1st Round
Nov 2   Playoffs-Qtr-Final
Nov 8-10 Playoffs-Semi-Finals
Nov 15-16   Playoffs-Finals