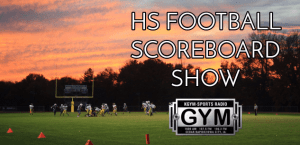 Each Friday night during the High School Football season, KGYM Radio presents the "KGYM High School Football Scoreboard Show"!
KGYM's Jeff Downing is your host each Friday night immediately following the live play-by-play of High School Football.
All the area scores, top 10 scores and scores from around the state of Iowa… along with interviews with coaches each Friday night of the season through 11 PM.