The Gym has partnered with Fairfax State Savings Bank to bring you KGYM's Community MVP.  Together, we are working hand in hand with those groups and organizations who are doing great work to make living in Eastern Iowa the best possible experience, especially for those who need a little extra help.
Admittedly, we receive requests to take part in many of the hundreds of local events and activities in Eastern Iowa.  We can't possibly be a part of all of them.
With that said, we DO want to make sure we offer a means of giving everyone a direct line to us so we can target those groups we believe our help will have the most impact.
---
HERE'S HOW YOU CAN HELP!
Community MVP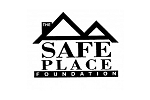 The Safe Place Foundation in Cedar Rapids is a blessing for so many, that's why Pipe Pro has chosen them as the beneficiary of this year's 15K Flyaway Golf Tourney. Join them by making a monetary contribution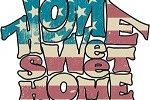 Get ready for Fairfax USA Days June 22nd and 23rd. Come for the Friday Street Dance with Lonesome Road, FREE Kids' Carnival, 5K, huge parade, fireworks display and kids' tractor pull! There'll be lots of fun for
---
HOW ABOUT YOU?
Ready to tell us about your upcoming event?  Thank you for taking a few minutes to tell us more about your event and inviting us to be a part of it with KGYM's Community MVP!