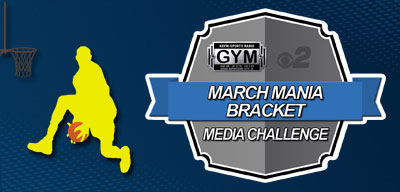 Nothing like a little friendly competition during March Madness!
Take on local personalities from KGYM and CBS2 to see whose bracket is best for a chance at prizes that include a Samsung 55-inch LED Smart HDTV valued at over $500!
Bragging rights are on the table between KGYM's Scott Unash, Mark Dukes, Todd Brommelkamp, Alex Kuhn, and Kyle Mann — and YOU'VE got a shot to beat them all — Keep checking back here for a link to register for the CBS2 March Mania Bracket Challenge
Brackets will be accepted following Selection Sunday, March 17th — with chances to win in all THREE rounds of the tournament, so don't get discouraged if your bracket gets busted!