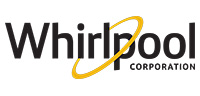 Thursday and Friday nights during the fall are reserved for FOOTBALL and that means those same afternoons are reserved for the Whirlpool High School Tailgate Tour 2019!
The Whirlpool High School Tailgate Tour 2019 along with the Iowa National Guard is heading to your schools with tons of free food and goodies to get you pumped up for your big games!
A big thanks to our sponsors helping us out each week to provide food, drink, and prizes (varies by location): Whirlpool Careers, Iowa National Guard, Happy Joe's Pizza & Ice Cream, Chick-fil-A Coralville, U.S. Army, Marcus Theatres, Unity Point Health Community CPR Team, CommUnity Crisis Center, Nevermoor: The 5th Realm Haunt @ Lindale Mall and of course KGYM Radio!
Check out the schedule when KGYM will be headed to your school below!
NORTH-
Fri Oct 18            Xavier
Thu Oct 24          Kennedy
SOUTH-
Fri Oct 25            City High