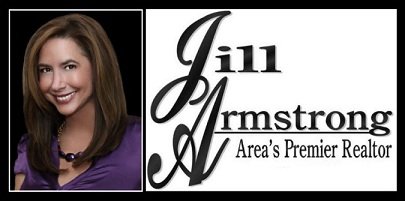 The KGYM Road Trip is presented by The Jill Armstrong Team at Skogman Realty in Coralville.
This Friday the Road Trip will be at Coaches Corner in Iowa City from 3p-7pm! Be there to watch The Gym Class and The Afternoon Players Club Live!
Coach's Corner Sports Pub is located off Mormon Trek Blvd next to Fareway and the University of Iowa Community Credit Union in Iowa City.
Find The Jill Armstrong Team at Skogman Realty in the Community State Bank building across from Gordman's in Coralville.
For the latest in sports stop on down this Friday night to see all the action live and enjoy great food and drink!
About The Jill Armstrong Team:
Since becoming a REALTOR in 1996, she has been one of the area's top producers. Jill has received her ABR designation (Accredited Buyers Representative). She feels very strongly that customer service is what sets her apart. In order to provide excellent customer service and to see to the many details, Jill has 3 full-time licensed associates so her clients get 4 experts for the price of 1 plus a full time marketing person specifically for her sellers.
Jill is a staging specialist and provides advice on updates necessary to get the best return on her client's investment.
Jill firmly believes in "helping homes find families and families find homes." Whether you are a first time buyer or have bought and sold before, Jill will give you the best possible service and make it an enjoyable experience. Jill's expertise benefits sellers as well, enabling them to receive the optimal sales price in the shortest possible time.
She is actively involved in the community, from her membership in Sertoma (Service to Mankind), a sustaining member of the Iowa City Junior Service League and she's on the board of "100+ Women Who Care".