The Gym has partnered with Fairfax State Savings Bank to bring you KGYM's Community MVP.  Together, we are working hand in hand with those groups and organizations who are doing great work to make living in Eastern Iowa the best possible experience, especially for those who need a little extra help.
Admittedly, we receive requests to take part in many of the hundreds of local events and activities in Eastern Iowa.  We can't possibly be a part of all of them.
With that said, we DO want to make sure we offer a means of giving everyone a direct line to us so we can target those groups we believe our help will have the most impact.

---
HERE'S HOW YOU CAN HELP!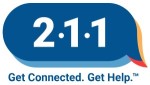 If you need to get help, or want give help in the aftermath of the storm—the place to start is the same: 211. Find out about food relief, clean up assistance, and emotional support, or discover important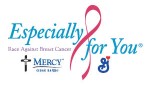 The Fight is Real, The Race is Virtual. Get signed up today for the 30th Annual Especially for You race against breast cancer on Sunday, October 11th. Celebrate 30 years of the Especially for You Race from the comfort
---
HOW ABOUT YOU?
Ready to tell us about your upcoming event?  Thank you for taking a few minutes to tell us more about your event and inviting us to be a part of it with KGYM's Community MVP!