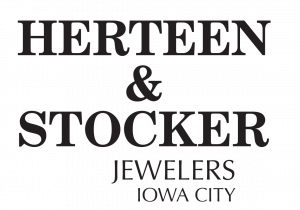 Looking to give your 2-cents on today's topics? Let us know what YOU think—text in to the Herteen & Stocker Jewelers Text Line—319-366-1600!
Celebrating 70 years in business!
Dubuque and Washington Streets in downtown Iowa City.
Anytime from any network…standard text messaging rates apply!
OR USE THE INFO BELOW TO CONTACT US A DIFFERENT WAY!
 Telephones:
Studio Line: (319) 366-1600
Business Office: (319) 363-2061 or (319) 351-9300
Fax: (319) 363-2948
Scott Unash – Program Director/Gym Class Host etc. etc. etc.: Scott.Unash@KGYMradio.com
Mark Dukes – Gym Class Host/Driver of the Winnebago: Mark@KGYMradio.com
Todd Brommelkamp – Host of The Todd Brommelkamp Show:  Todd@KGYMradio.com
Alex Kuhn – Co-host of The Todd Brommelkamp Show: Alex@KGYMRadio.com
Kyle Mann – Associate Producer/Bathroom Attendant:  Kyle@KGYMradio.com
Karol Kelly – Promotions Director/Day Care Director: Karol@kzia.com
Chris Jackson – V.P. of Programming/Complaint Department: Chris@kzia.com
Steve Kane – Advertising Sales Manager: Steve@KGYMradio.com
Julie Hein – President: Julie@KGYMradio.com
 Mail us something (postcards, money orders, flowers or other items of that nature):
1110 26th Avenue SW
Cedar Rapids, IA  52404