The Gym Class airs from 3pm to 4pm weekdays on The GYM with co-hosts Scott Unash and Mark Dukes. Combined, Scott and Mark have been covering local and area sports for more than 45 years.
We talk everything from prep sports, college sports to the pros….big and small….covering the latest news and topics, while also remembering the past.
Scott Unash – Host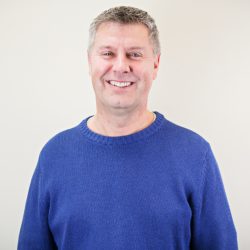 Scott Unash lives and breathes sports. Scott was born and reared in Cedar Rapids. He attended Kennedy High School, where he played baseball and golf, graduating in 1984. He moved on to the University of Iowa, receiving his degree in Broadcast Journalism in 1988. In 1989, he started work at KOUR Radio in Independence, Iowa, as a Disc Jockey and a member of the sports staff. After two years, he was recruited by KCRG Radio in Cedar Rapids and worked there as the Sports Director through 2006 when the station was purchased by KZIA, Inc., and became KGYM 1600 ESPN. Scott was named the Sports and Program Director of the new station.
Scott has been the voice of high school athletics in the Cedar Rapids metro area since 1991. In addition, he has called local college contests, Hawkeye Downs racing and Cedar Rapids Kernels games over the length of his career. Scott was the actual play-by-play radio announcer of the 1991 Norway High School baseball state finals featured in the movie "The Final Season." (KZIA co-worker Ric Swann played him in the movie because Scott looked too "young".) He has been honored many times over the years for his play-by-play abilities. The Iowa Broadcast News Association named Scott the state's top play-by-play announcer in 2002, 2003, 2004, 2005, 2008, 2009, 2010, 2012, 2013, 2014 & 2015. Scott lives with wife Kristi and has two grown sons…Ryan, and his fiancé Jenna, along with Aaron. Scott enjoys playing golf, bowling, and all sports basically.
Scott Unash currently serves as the race director at Hawkeye Downs in addition to hosting the Gym Class.
Mark Dukes – Host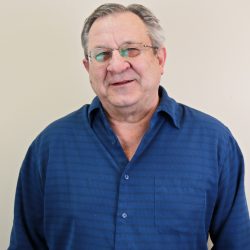 KGYM's Mark Dukes brings tremendous sports experience and perspective.
Mark was born in Cedar Rapids. He received his diploma from Cedar Rapids Jefferson High School in 1974 where he had participated in basketball, baseball and golf, as well as being editor of the Outlook student newspaper.
He was a four-year letterman on the golf team of Coe College in Cedar Rapids, which won the 1976 Midwest Conference title and participated in the NCAA Division III tournament in Springfield, Ohio.
Mark spent three months in 1976 as an intern at the Washington, D.C, Bureau of the Des Moines Register.
He received his Bachelor of Arts degree from Coe in 1978.
While still in high school, he worked at the Cedar Rapids Gazette as a part-time employee on the sports desk. He was named to a full-time sportswriter position in 1978, became assistant sports editor in 1983, and served as sports editor from 1984-1998. During his Gazette career, he covered a variety of high school events, University of Iowa and Iowa State University Football and Basketball, NCAA Basketball and Wrestling Tournaments, six bowl games, the 1983 All-Star Baseball Game and two Baseball World Series.
Mark co-authored "Greatest Moments in Iowa Hawkeye Football History" with former Gazette sports editor Gus Schrader.
He was an owner and manager in the restaurant-bar business for 15 years. In addition to his radio work, Dukes does free-lance writing, editing and consulting work.
Mark is the father of two grown children and grandfather of five.
Buttons- Call Screener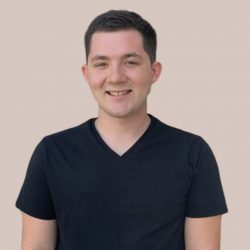 Zachary "Buttons" Schmitz has spent most of his life swimming in Iowa Hawkeye Sports.
He was raised in Atkins, IA and went to Benton Community where he actively followed the Hawkeyes and the Benton Bobcats. He was active in many different events around the school, as well as, working for the Cedar Rapids Kernels, where he finally found that he enjoyed watching America's pastime.
One of his greatest joys was being a season ticket holder for Iowa Hawkeye Wrestling, and watching the mediocre athletic performance of the Dallas Cowboys.
In 2018 he attended Kirkwood Community College and joined the Jazz radio station where he found his passion for radio production. Buttons is an avid grill master, uncle, twin, EMT, and Firefighter. In his free time, you can always find him kayaking or hiking around the state of Iowa.
---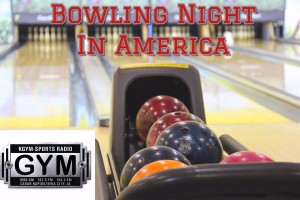 Tune in each week to hear Scott and Mark tell the latest stories from the lanes. Bowling Night in America on KGYM is presented by our friends at May City Bowling.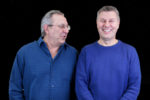 Scott and Mark talk to Bob Harrig about the PGA Tournament in Hawaii and they also talk to Kevin Lehman about basketball around the state during this weeks, "Off The Glass" segment.
Hear the latest episode of the show here!
The Gym Class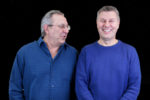 Scott and Mark talk to Bob Harrig about the PGA Tournament in Hawaii and they also talk to Kevin Lehman about basketball around the state during this weeks, "Off The Glass" segment.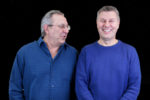 Scott and Mark talk to Mark Ironside about the upcoming Iowa  meet.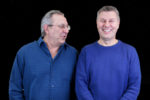 Scott and Mark talk to Wyatt about the latest in high school wrestling.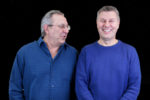 Scott and Mark talk to Mike Hlas about the latest in Iowa Basketball.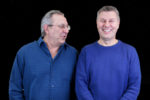 Scott and Mark talk to Zach Johnson before he plays in Hawaii next week.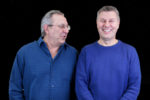 Scott and Mark talk to the coach, Kevin Lehman, during the "Off the Glass" segment.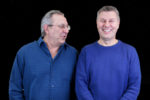 Scott and Mark talk to Mark Ironside and Chris Liss on today's episode of The Gym Class.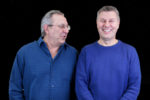 Scott and Mark talk to Wyatt about High School Wrestling.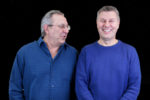 Scott and Mark talk to Mike for the first time in 2021 about the Hawkeyes and Cyclones.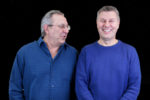 Scott and Mark talk to Kevin Lehman about the latest in basketball.
Want to hear more from The Gym Class? Click here to visit the Show Audio page!