The Gym Class airs from 3pm to 4pm weekdays on The GYM with co-hosts Scott Unash and Mark Dukes. Combined, Scott and Mark have been covering local and area sports for more than 45 years.
We talk everything from prep sports, college sports to the pros….big and small….covering the latest news and topics, while also remembering the past.
Scott Unash – Host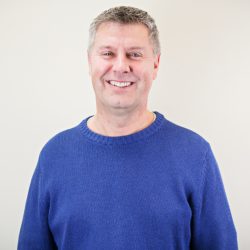 Scott Unash lives and breathes sports. Scott was born and reared in Cedar Rapids. He attended Kennedy High School, where he played baseball and golf, graduating in 1984. He moved on to the University of Iowa, receiving his degree in Broadcast Journalism in 1988. In 1989, he started work at KOUR Radio in Independence, Iowa, as a Disc Jockey and a member of the sports staff. After two years, he was recruited by KCRG Radio in Cedar Rapids and worked there as the Sports Director through 2006 when the station was purchased by KZIA, Inc., and became KGYM 1600 ESPN. Scott was named the Sports and Program Director of the new station.
Scott has been the voice of high school athletics in the Cedar Rapids metro area since 1991. In addition, he has called local college contests, Hawkeye Downs racing and Cedar Rapids Kernels games over the length of his career. Scott was the actual play-by-play radio announcer of the 1991 Norway High School baseball state finals featured in the movie "The Final Season." (KZIA co-worker Ric Swann played him in the movie because Scott looked too "young".) He has been honored many times over the years for his play-by-play abilities. The Iowa Broadcast News Association named Scott the state's top play-by-play announcer in 2002, 2003, 2004, 2005, 2008, 2009, 2010, 2012, 2013, 2014 & 2015. Scott lives with wife Kristi and has two grown sons…Ryan, and his fiancé Jenna, along with Aaron. Scott enjoys playing golf, bowling, and all sports basically.
Scott Unash currently serves as the race director at Hawkeye Downs in addition to hosting the Gym Class.
Mark Dukes – Host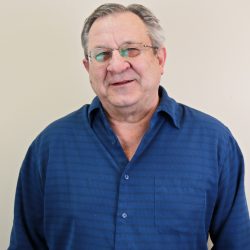 KGYM's Mark Dukes brings tremendous sports experience and perspective.
Mark was born in Cedar Rapids. He received his diploma from Cedar Rapids Jefferson High School in 1974 where he had participated in basketball, baseball and golf, as well as being editor of the Outlook student newspaper.
He was a four-year letterman on the golf team of Coe College in Cedar Rapids, which won the 1976 Midwest Conference title and participated in the NCAA Division III tournament in Springfield, Ohio.
Mark spent three months in 1976 as an intern at the Washington, D.C, Bureau of the Des Moines Register.
He received his Bachelor of Arts degree from Coe in 1978.
While still in high school, he worked at the Cedar Rapids Gazette as a part-time employee on the sports desk. He was named to a full-time sportswriter position in 1978, became assistant sports editor in 1983, and served as sports editor from 1984-1998. During his Gazette career, he covered a variety of high school events, University of Iowa and Iowa State University Football and Basketball, NCAA Basketball and Wrestling Tournaments, six bowl games, the 1983 All-Star Baseball Game and two Baseball World Series.
Mark co-authored "Greatest Moments in Iowa Hawkeye Football History" with former Gazette sports editor Gus Schrader.
He was an owner and manager in the restaurant-bar business for 15 years. In addition to his radio work, Dukes does free-lance writing, editing and consulting work.
Mark is the father of two grown children and grandfather of five.
Buttons- Call Screener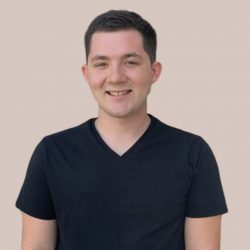 Zachary "Buttons" Schmitz has spent most of his life swimming in Iowa Hawkeye Sports.
He was raised in Atkins, IA and went to Benton Community where he actively followed the Hawkeyes and the Benton Bobcats. He was active in many different events around the school, as well as, working for the Cedar Rapids Kernels, where he finally found that he enjoyed watching America's pastime.
One of his greatest joys was being a season ticket holder for Iowa Hawkeye Wrestling, and watching the mediocre athletic performance of the Dallas Cowboys.
In 2018 he attended Kirkwood Community College and joined the Jazz radio station where he found his passion for radio production. Buttons is an avid grill master, uncle, twin, EMT, and Firefighter. In his free time, you can always find him kayaking or hiking around the state of Iowa.
---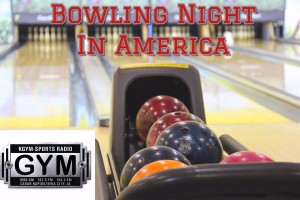 Tune in each week to hear Scott and Mark tell the latest stories from the lanes. Bowling Night in America on KGYM is presented by our friends at May City Bowling.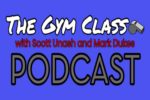 After an inland hurricane swept through Eastern Iowa, the GYM CLASS is back! Mark Dukes is in the studio after 5 long months with Scott Unash. On today's show they talk about the latest in sports including…
Hear the latest episode of the show here!
The Gym Class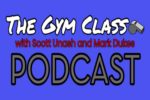 After an inland hurricane swept through Eastern Iowa, the GYM CLASS is back! Mark Dukes is in the studio after 5 long months with Scott Unash. On today's show they talk about the latest in sports including…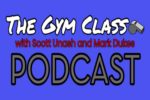 Mark and Buttons talk about the top sports moments of all time. They also talk about the top sports news from the day including more players dropping from college football.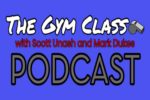 Scott and Mark have a A chat with IHSAA executive director Tom Keating, and it is sure interesting and informative. They also talk about other top sports news from the day.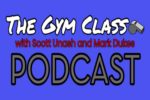 Scott and mark talk about the latest from the B1G's plans for the fall season. They also talk to Chris Liss (rotowire.com), about all your fantasy sports needs.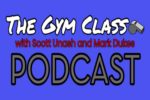 Scott and Mark talk about the prep football "transfer portal," Big 12's latest plan, and other stories from the sports world.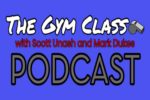 News from the weekend is on the docket for today's Gym Class. THE BIGGEST story of the week will be discussed with Sports columnist, Mike Hlas.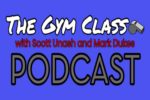 Mark and Buttons have a busy day of news including an update from the Pac 12. They also have news from the MLB, NHL, NBA, and Big 10. During the back half of the show they also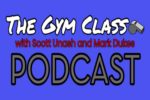 Scott and Mark break down the Husch Blackwell report from Kansas City and what it means for the University of Iowa.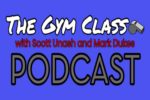 Scott and Mark talk golf on this weeks episode of Caddysmack. As always they are joined by Brian Haas, answering questions that listeners may have. The duo also dig into today's headlines from the sports world.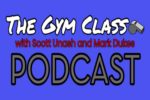 Scott Dochterman, of the The Athletic, join the Gym Class today Also Buttons and mark feast on a smorgasbord of topics…  COVID sports-related news near and far, good and bad & ISU replacing Iowa with Ball State.
Want to hear more from The Gym Class? Click here to visit the Show Audio page!