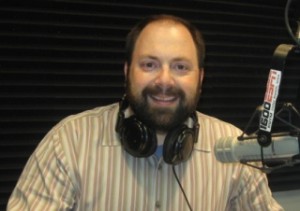 The old phrase goes "Those who can't, talk about it." Never an athlete beyond high school football and the occasional weekend golf outing, Eric Hanson covers news, weather and sports for KGYM.
He's a graduate of the University of Iowa and a big fan of Hawkeye football and St. Louis Cardinals baseball. When he's not reading sports or pushing buttons during basketball broadcasts, Eric does double radio duty and works part time for KZIA-FM.
Oh, and if you need someone to come in last in your fantasy football league, Eric's your guy.