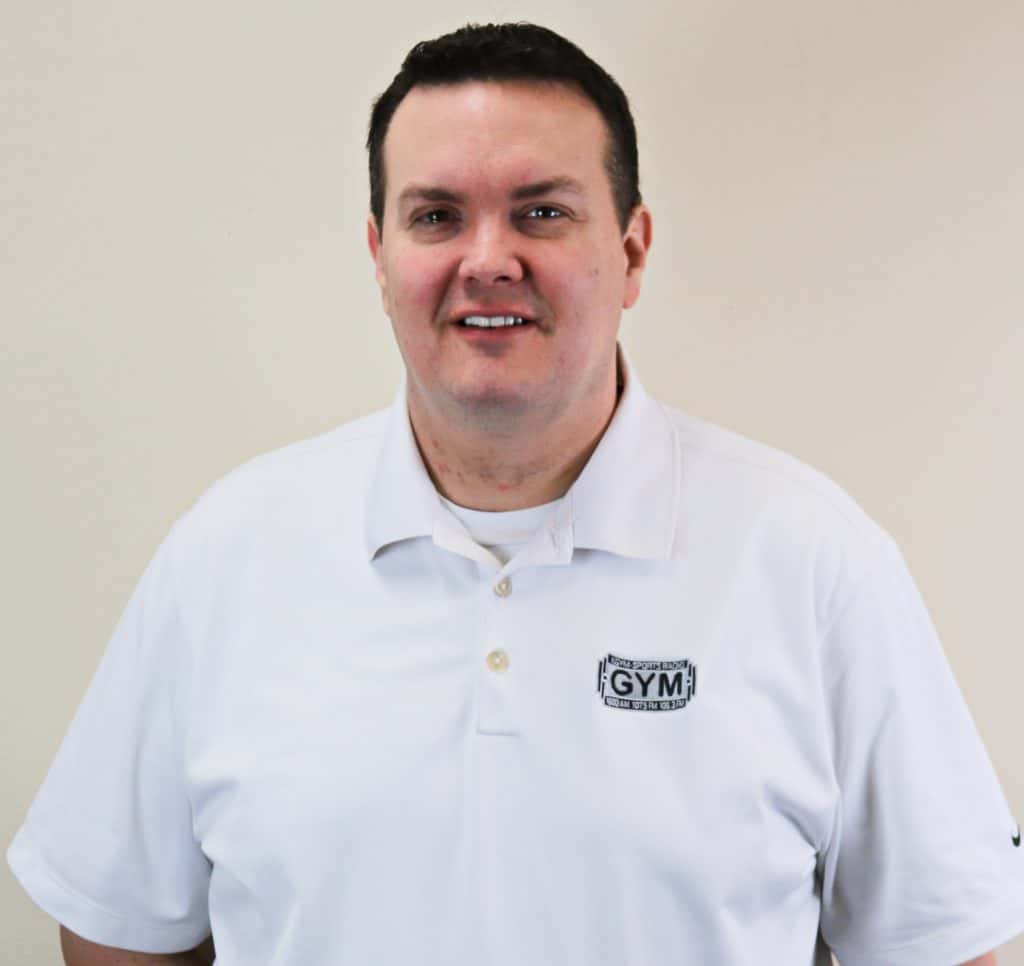 Todd Brommelkamp brings a wealth of sports knowledge, a dash of levity and a .125 career high school batting average to KGYM as the co-host of The Afternoon Players Club.
A native of DeWitt, Todd studied – of all things – political science at the University of Iowa where he worked as a sportswriter for four years at the Daily Iowan and once lobbied Mary Sue Coleman (unsuccessfully) to name an ashtray in his honor. It was in college where Todd first spread his wings in the world of radio, volunteering at KRUI as a member of its sports staff before accidentally parlaying that gig into a 2-4 AM overnight shift. In his time there he did everything from hosting a classic country show to serving as Program Director, even playing a minor part in helping the station find its current on-campus home.
Since 2003, Todd has served as Editor and General Manager of Voice of the Hawkeyes magazine and VoiceoftheHawkeyes.com, a gig which opened several more doors in the radio world in the form of guest appearances on sports shows across the state and more than one free lunch. Thankfully, one of those doors led to KGYM – and a few more free lunches.
Todd's radio resume also includes a brief stint with the Cedar Rapids Kernels, where he occasionally shared the airwaves with the legendary John Rodgers and, from time to time, local schoolchildren. He joined KGYM Radio as co-host of "Balbinot and Brommelkamp" in 2011, but later stayed on in the afternoon time-slot with Tyler Ryder in the Spring of 2013 for The Afternoon Players Club.
When he's not watching the Kernels and Cubs or busy closing out his bar tab somewhere, Todd enjoys talking to fans about the Hawks and meeting the station's many listeners.