The Todd Brommelkamp Show airs on The GYM every weekday from 4pm to 6pm with hosts Todd Brommelkamp and Alex Kuhn.
It's the go-to place in Eastern Iowa for sports talk and more, including in-depth coverage of Iowa, Iowa State and UNI athletics as well as the NFL, MLB, NBA, NHL and more. The Todd Brommelkamp Show is a lot more than sports though. You never know when the conversation will veer off to pop culture, the news of the day or life advice.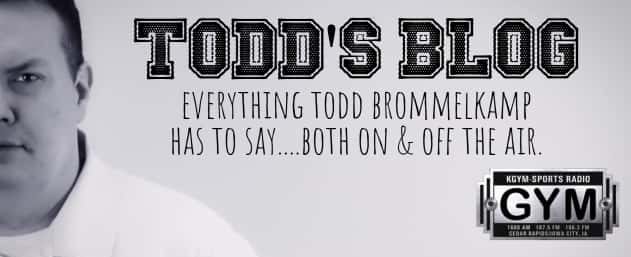 Todd Brommelkamp – Host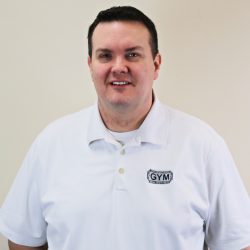 Todd Brommelkamp brings a wealth of sports knowledge, a dash of levity and a .125 career high school batting average to KGYM as the co-host of The Afternoon Players Club.
A native of DeWitt, Todd studied – of all things – political science at the University of Iowa where he worked as a sportswriter for four years at the Daily Iowan and once lobbied Mary Sue Coleman (unsuccessfully) to name an ashtray in his honor. It was in college where Todd first spread his wings in the world of radio, volunteering at KRUI as a member of its sports staff before accidentally parlaying that gig into a 2-4 AM overnight shift. In his time there he did everything from hosting a classic country show to serving as Program Director, even playing a minor part in helping the station find its current on-campus home.
Since 2003, Todd has served as Editor and General Manager of Voice of the Hawkeyes magazine and VoiceoftheHawkeyes.com, a gig which opened several more doors in the radio world in the form of guest appearances on sports shows across the state and more than one free lunch. Thankfully, one of those doors led to KGYM – and a few more free lunches.
Todd's radio resume also includes a brief stint with the Cedar Rapids Kernels, where he occasionally shared the airwaves with the legendary John Rodgers and, from time to time, local schoolchildren. He joined KGYM Radio as co-host of "Balbinot and Brommelkamp" in 2011, but later stayed on in the afternoon time-slot with Tyler Ryder in the Spring of 2013 for The Afternoon Players Club.
When he's not watching the Kernels and Cubs or busy closing out his bar tab somewhere, Todd enjoys talking to fans about the Hawks and meeting the station's many listeners.
Alex Kuhn – Host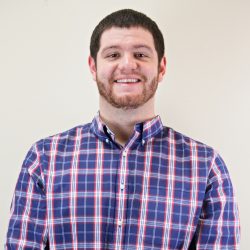 Being a University of Iowa graduate, Alex Kuhn has come to love Eastern Iowa as his second home.
His first home is Wildwood, Missouri (a western suburb of St. Louis) where he developed a fandom of the Cardinals, Rams, and Blues. Other than being a Hawkeye fan, Alex is an avid fan of University of Colorado sports (Fathers alma mater) and University of Memphis Football (brother's current school).
After a baseball career cut short by Rick Ankiel type yips, Alex knew that talking sports was the next best thing.
Kuhn worked for KRUI in his time at UI, where he hosted shows and announced Hawkeye athletics. He took his experience at KRUI to Hamilton, Ohio and Corvallis, Oregon where he was the play-by-play voice of the Hamilton Joes and the Corvallis Knights in back-to-back summers. Alex stayed in Corvallis during the fall and winter of 2014-2015 and was the Co-Host of a one hour show called "The Benchwarmers," on the home of the Oregon State Beavers, KEJO 1240 AM.
The opportunity at KGYM has brought a Midwestern boy back to the Midwest and he could not be more excited to be here.
Buttons – Associate Producer

Zachary "Buttons" Schmitz has spent most of his life swimming in Iowa Hawkeye Sports.
He was raised in Atkins, IA and went to Benton Community where he actively followed the Hawkeyes and the Benton Bobcats. He was active in many different events around the school, as well as, working for the Cedar Rapids Kernels, where he finally found that he enjoyed watching America's pastime.
One of his greatest joys was being a season ticket holder for Iowa Hawkeye Wrestling, and watching the mediocre athletic performance of the Dallas Cowboys.
In 2018 he attended Kirkwood Community College and joined the Jazz radio station where he found his passion for radio production. Buttons is an avid grill master, uncle, twin, EMT, and Firefighter. In his free time, you can always find him kayaking or hiking around the state of Iowa.
Weekdays 4-6PM
Hear the most recent episode of the show!
The Brommelkamp Show with Alex Kuhn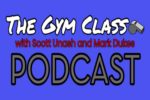 Todd and Alex talk to Mark Emmert about the soul crushing loss at Carver and Ryan Wood about the upcoming Green Bay game.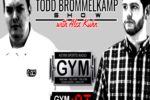 Todd and Alex talk to Jim Nelson about Spring Football in the MVFC and Chad Leistikow to preview the Iowa/Indiana game.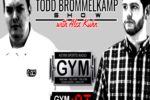 Todd and Alex talk to Zach Ostermann about Indiana.
Want more of the Todd Brommelkamp Show? Click here to visit the Show Audio page!