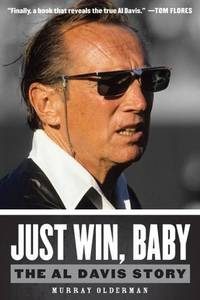 By Todd Brommelkamp/KGYM Radio
Words matter.
Wins do as well.
It's complicated.
Just minutes after Iowa broadcaster Gary Dolphin introduced many across the state to the term "unconscious bias" sitting alongside UI athletics director Gary Barta, Fran McCaffery took a seat at the table.
While many sensed genuine contrition from Dolphin, Iowa's basketball coach gave off an air of indifference.
Don't take my word for it, take his.
"I said what I said back in the tunnel directly," McCaffery said Wednesday. "I didn't want it to be public. I didn't say it out on the floor in front of thousands of people. I said it directly to him, and somebody ended up hearing it. Okay, that's unfortunate. But that's the reality of the situation."
That roughly translates to "sorry, not sorry" after reportedly calling official Steve McJunkins a "cheating (redacted)" and a "(expletive) disgrace" in the wake of Tuesday's 90-70 loss at Ohio State.
And, in case you missed his true feelings, McCaffery was asked later in the news conference if he chose his words poorly during the outburst or if it was truly how he felt about McJunkins.
"Maybe a little bit of both," he said.
Fans continue to prop up the straw man that lots of coaches direct foul language at officials, and publicly to boot.
What about Coach K? What about Tom Izzo? What about that Nevada coach? What about, what about, what about…
McCaffery is in hot water because he challenged the integrity of an official, not because he used blue language.
Calling a referee a cheater is a strong allegation. It's something that likely left heads spinning in the NCAA offices when word of the outburst reached Indianapolis.
"I think the official in question has been a guy with integrity in the past," McCaffery hedged. "For that reason, I shouldn't have said it."
The 21-7 Hawkeyes will be without McCaffery for two games on the cusp of the postseason and a large portion of the school's fan base seems just fine with that.
Why?
Because McCaffery is a winner.
Only one men's basketball coach in Iowa history has more victories than McCaffery's 172 at the school.
Sports fans will tolerate or brush aside a host of bad behavior in the name of winning games. Indiana fans threatened former IU president Myles Brand with death for daring to fire Bob Knight in 2000 after he violated a "zero tolerance" personal conduct policy.
That's an extreme example but look across the college and professional landscape today and you'll see plenty of examples of this phenomenon.
Do you think as many Cubs fans would be as critical about the organization bringing shortstop and admitted domestic abuser Addison Russell back for the 2019 season if he were a .300 hitter with a gold glove?
Yeah, you'd like to think there wouldn't be a difference. Me too. We both know better.
McCaffery's players, former and current, took to social media to defend the coach on Wednesday. They'd run through a brick wall for him and, it seems, he'd do the same.
"I regret my actions but I will never regret fighting for (my players) and they know that," McCaffery said.
It's a defiant message that played well with a fan base that still largely believes in the ability of the ninth-year coach to occasionally take the Hawkeyes to greater heights than the round of 32 each March.
"Fran has 100 percent my full support as our head coach," said Barta, spoken with the conviction you'd expect from a man who signed McCaffery to an ironclad contract extension last season.
Like I said, it's complicated.