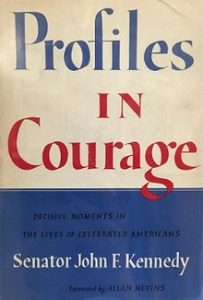 By Todd Brommelkamp/KGYM Radio
The woman in Row A of Carver-Hawkeye Arena's press seating watched the final minute of regulation pensively as Iowa and Indiana fought to a 63-63 draw.
She took in the entire five-minute overtime period from the same perch, smiling and looking happy as one could when their spouse leaves them for the comfort of a quick escape.
Connie Barta understood.
Her husband, UI Athletics Director Gary Barta, had he stuck around his seat so near the inquisitive media throng, may have had to suffer the indignity of answering questions about a suspended radio broadcaster.
That's heavy stuff for a guy in his position to deal with.
Can you really blame a man who makes a paltry mid-six figure income as the head of a Big Ten athletic program for ducking out of Carver-Hawkeye Arena early? What was Barta supposed to do Friday night, address the latest controversy to ensnare his department head on?
Why do that when an electronic transmission will suffice?
Iowa referred any and all questions about the suspension of broadcaster Gary Dolphin to a news release that was supplied by Learfield Sports Properties earlier in the afternoon. That was before head coach Fran McCaffery even took his seat in the postgame news conference. Not that McCaffery would have had much to say on the matter. It's not like it was his call to push "Dolph" out, right?
Dolphin, we learned through e-mail, had been suspended indefinitely following a comment he immediately after Iowa's 66-65 loss to Maryland Tuesday. The veteran broadcaster, in attempting to describe the dominance of Terrapins star Bruno Fernando, called upon an unfortunate movie icon to do so.
"And then Fernando was King Kong at the end of the game," Dolphin said into a microphone.
Fernando is black and hails from Angola. King Kong is a fictitious ape. There's only a couple centuries worth of racial tropes involving blacks and various primates.
Uh oh.
An argument could be made Dolphin meant no harm in saying what he did.
That doesn't matter.
There are, of course, many questions left unanswered at this point.
Did Dolphin's previous two-game suspension earlier in the season for publicly criticizing Iowa's recruiting and one player in particular play into the lengthy sidelining?
Was Dolphin on a "zero tolerance" policy after that mishap?
Who complained about the comment? Was it someone from Maryland? Fernando himself?
Was there a complaint at all?
Why put out an unsigned statement of the school's own backing up the statement released by its broadcast partner?
If inadvertently dialing up racist imagery is worthy of a season-ending suspension what would the punishment be for, say, costing the school a combined $6.5 million in discrimination suits?
Inquiring minds want to know.
Maybe Barta just got tired of his unobstructed view from roughly 11 rows up. Perhaps that's why he retreated to the tunnel area where an arena security attendant just happened to be stationed by his side as he and the 15,056 people inside the building watched Jordan Bohannon obliterate IU in overtime.
As it stands, Barta has a 21-6 basketball team on his hands, one that still looks poised to make a tournament run come March.
He's also got yet another mess of his own department's making to deal with.
Or, in this case, not deal with.
So many questions, so few opportunities to ask them.
I guess $4.6 million just doesn't buy what it used to, namely accountability.