By Todd Brommelkamp/KGYM Radio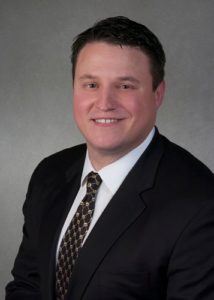 There's a highly-coveted position soon to become available on the staff of a National Football League team.
It could be that of position coach or perhaps in a team's player personnel department and most importantly for the man who will land the gig there will be a level of comfort with the organization and the people with whom he'll be working. That will be seen to.
It's important to know the job – whatever or wherever it is – will be 'too good to pass up.' Maybe it will be 'an opportunity for growth' or perhaps the clichéd 'fresh start.' It could also be sold as an opening to return to the professional ranks, the highest echelon of coaching. The particulars aren't necessarily relevant.
What it will not be is a 'dream job' because the person bound to land it will be leaving the place he and his family call home.
The job will be Brian Ferentz's to lose, regardless of the reason for his (real or projected) interest in it. Because Brian isn't losing his job as Iowa's offensive coordinator anytime soon. You know it and I know it. That means there's only one way for everyone involved to save face. It's the only way Kirk and Brian Ferentz can possibly extricate themselves from a quagmire of their own making.
When Brian Ferentz was elevated from his position as offensive line coach to become his father's third (and perhaps final) offensive coordinator prior to the 2017 season there were two possible endings to the story.
One – the obvious – was Brian Ferentz ultimately ascending to his father's throne upon Kirk's retirement. That seems out of reach at this point but is a subject for another time.
The only other outcome was far less desirable but much more likely.
We've reached that point.
Throughout his 23 seasons as the Hawkeyes' head coach, Kirk Ferentz has remained steadfast in the majority of his beliefs. He's largely the same coach today as he was when he arrived to little fanfare in November 1998. He has evolved (most times begrudgingly) when he has been forced to or when he realized it was in his best interest.
His success and longevity at Iowa has hinged on recognizing when things need to change and making those changes. Most recently that meant jettisoning one of his longtime lieutenants during the summer of 2020 when it became clear his football program had issues with racial bias, be it perceived or otherwise.
Letting strength and conditioning coach Chris Doyle go was a hard but necessary choice for Kirk Ferentz.
Letting Brian Ferentz go? That's an entirely different realm of discomfort.
During most of Brian Ferentz's time as Iowa's coordinator, the Hawks have won in spite of the offense. Through 13 games (and 10 wins) in 2021, Iowa's offense ranks 13th in the Big Ten. Only Indiana's 289.9 yards was worse and the Hoosiers finished the campaign winless in conference action and with just two wins overall.
In a Covid-shortened conference games-only 2020 season the Hawks ranked second in the Big Ten in p0ints per game and won its final three games by a average of a little over three touchdowns. That season appears to be a major outlier.
The position of offensive coordinator at Iowa is, along with that of the starting quarterback, by its very nature an easy mark in terms of drawing criticism from fans and, yes, media. Both Kirk and Brian Ferentz were well aware of that when father elevated son to replace Greg Davis after his post-2016 retirement.
It was a happy moment for both the Ferentz family and fans.
Davis spent five seasons at Iowa after being hired to fill the void left by Ken O'Keefe when the latter left for an NFL gig with the Miami Dolphins. When news of O'Keefe's departure was announced on the radio in an Iowa City bar the patrons cheered. But O'Keefe's successor seemed like a fish out of water in the Big Ten and came quickly enough to the realization the talent he had to work with in Austin was operating on a slightly higher plane than what he routinely found in the locker room of Iowa's football complex.
That's three offensive coordinators in 23 years, none of whom proved to be overly popular with Iowa's fan base long-term.
The common denominator between all three men remains an offense that, despite wrinkles and finger prints here and there, was never truly theirs to begin with. From the onset of their hires O'Keefe, Davis and Brian Ferentz have been tasked with implementing and executing Kirk Ferentz's offensive philosophy.
This is where the idea of change for the sake of change hits a snag.
Even if Kirk Ferentz were to announce a change in offensive coordinators, whoever would replace Brian Ferentz would be given the exact same parameters within which to work as the other men who have held the thankless position.
That, whether fans wish to acknowledge it or not, is reality.
So where does that leave Iowa Football as the calendar turns to 2022?
Many have noted this juncture feels exactly like the 2014 season, after which Kirk Ferentz nudged starting quarterback Jake Rudock out the door in favor of a future with C. J. Beathard under center. The unprecedented move of releasing a post-TaxSlayer Bowl depth chart with Beathard listed as QB1 signaled a departure from the norm for Iowa's head coach and it came because Kirk Ferentz was able to read the room.
Something needed to give and in that instance change came at the quarterback position. It worked out well for the Hawkeyes, who went 12-2 under Beathard and reached both the Big Ten championship game and Rose Bowl for the first time in the Ferentz era.
Now, oddly enough, following the program's second ever trip to Indianapolis it seems as if another landmark course correction is in store. However, casting its lot with one of Spencer Petras or Alex Padilla doesn't seem to be the appropriate response for the program this time. Choosing a quarterback to move ahead with would be merely a cosmetic change from what both Petras and Padilla have (or perhaps more accurately haven't) shown this year.
Iowa's issues go beyond the starting quarterback and, quite frankly, beyond the position of offensive coordinator.
Can Kirk Ferentz, in the twilight of his career, see that?