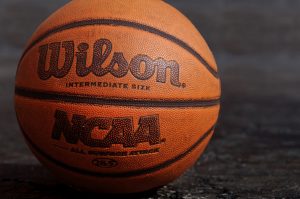 By Todd Brommelkamp/KGYM Radio
You've probably heard by now that in the wake of last weekend's final Hy-Vee Classic that a state lawmaker wants to spend time during the upcoming legislative session trying to right that perceived wrong.
Jeff Danielson is a state senator who thinks Iowa and Iowa State should play Northern Iowa in basketball on an annual basis.
Danielson also happens to live in Cedar Falls, is a UNI alum and represents a district filled with UNI fans.
Let's call this what it is – political grandstanding at its finest. Let's not waste too much more time discussing Danielson's proposed bill, which likely may not even make it out of committee, and focus on something that should have a fighting chance to become law.
Danielson, as was pointed out to me by someone on Twitter, is also a proponent of bringing legalized sports gambling to the Hawkeye State.
Now you've got my attention.
By the time the Supreme Court opened the door for sports betting with a key ruling earlier this year, it was too late for the Iowa legislature to take up the matter. And while I believe there are a number of far more pressing matters facing Governor Kim Reynolds and the statehouse, addressing sports betting should be on the to-do list for both Republicans and Democrats.
Iowa needs revenue. People bet on sports – believe me, you or someone you know has money riding on today's Bahamas Bowl. It seems like a natural fit.
Delaware was one of the first states in the country to take advantage of legalized sports betting and in the first month of football this year the state logged just under $17 million dollars in wagers. Delaware, of course, is getting a chunk of that in the form of taxes and fees. That money in turn goes into the state's coffers for things like fixing roads, paying teachers and all the other things a state government is responsible for footing the bill on.
Iowa's legislature reconvenes January 14 in Des Moines.
If you'd like to be able to legally wager on sports like football and basketball here, I'd suggest contacting your rep in both the House and Senate to voice your support.
As for UNI and Drake playing Iowa and Iowa State again on a yearly basis. I wouldn't bet on that, even if I could.