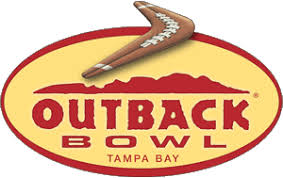 By Todd Brommelkamp/KGYM Radio
TAMPA – Tuesday will mark the first time Iowa and Mississippi State will meet on a football field.
But the Bulldogs' first-year head coach has crossed paths with Iowa before.
Prior to arriving in Starkville, Joe Moorhead spent two highly productive years in the Big Ten as Penn State's offensive coordinator. He was at the helm of the Nittany Lions' offense when Penn State beat Iowa, 41-14, in 2016 and again in 2017 when the Lions hung on for a 21-19 victory in Iowa City.
"We didn't play defense in 2016," Iowa coach Kirk Ferentz joked here. "Throw that one out the window."
Prior to Moorhead's arrival in the Big Ten three years ago, Penn State's James Franklin appeared to be on shaky ground. Then Moorhead arrived from Fordham, where he had spent four seasons as the Rams' head coach, and things took a turn for the better.
His defection to the SEC this season was seen as a major loss for Penn State, which faces Kentucky in the Citrus Bowl Tuesday.
"I would say there's relative familiarity, having gone up against Iowa in 2016 and 2017 just on the offensive side of the ball," Moorhead said Saturday when both coaches met the media for the final time before Tuesday's Outback Bowl. "But like anything, coaches tweak and change and make adjustments, and with a great staff (at Iowa) we're certainly expecting a challenge like we saw the last two years we played them."
Ferentz said he definitely sees similarities between what Moorhead accomplished offensively at Penn State and what the Bulldogs put on film this season.
"The scheme is somewhat similar and it's the same way on defense," he said.
Moorhead had some unique weapons at his disposal during his brief Big Ten tenure in the likes of Saquon Barkely and Trace McSorley. Quarterback Nick Fitzgerald may not be in the same stratosphere as either star player but the dual-threat signal caller will provide a major test for Iowa defensive coordinator Phil Parker's unit tomorrow.
Fitzgerald is Mississippi State's leading rusher with 1,018 yards. He's the SEC's all-time rushing leader at the quarterback spot, surpassing Florida's Tim Tebow.
"He's faster than what you think," Parker told reporters here Friday.
When the subject of Fitzgerald came up Ferentz referenced McSorley on Saturday, referring to the outgoing Penn State quarterback as a "tremendous player."
"He's where everything starts with their offensive football team," Ferentz said.
With Fitzgerald at the helm, Moorhead has been able to guide the Bulldogs to an 8-4 record in his first year on the job.
"To be able to play a great team like Iowa with this setting and bowl structure, our kids couldn't have asked for anything better," Moorhead said.