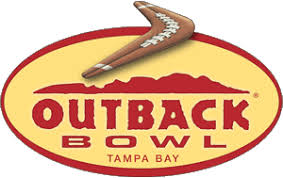 By Todd Brommelkamp/KGYM Radio
TAMPA – Mississippi State is happy to be here.
That's a problem for the Hawkeyes.
Bowl season is always about motivation, or lack thereof.
When Iowa met South Carolina here in 2009 it was clear Steve Spurrier's Gamecocks would rather have been anywhere other than Raymond James Stadium on New Year's Day. It showed in a listless 31-10 performance as Shonn Greene and the Hawks ran wild that day.
That isn't likely to be the case Tuesday.
Mississippi State's players want to be here and, more importantly, want to win the game. Jeffery Simmons is leaving for the NFL Draft but unlike Iowa tight end Noah Fant will suit up for the Outback Bowl.
"For me to play in this game, I know how much it means to these guys," Simmons told the Clarion Ledger. "It means a lot to me knowing I love these guys too. It's a big thing for me to not sit out on these guys in this game."
Simmons leads a Bulldogs defense that ranks as one of the nation's best units. Mississippi State has the top scoring defense in the country and ranks third in total defense.
"I like giving up 12 points a game and leading the country in scoring defense," said MSU head coach Joe Moorhead. "It means you have to score less."
Points on both sides will likely be at a premium Tuesday. It certainly won't help that the Hawks will be without Fant's services for the game. Iowa ran two tight end sets about 40 percent of the time this season and even when Fant wasn't directly involved in the passing attack he was drawing defensive attention that helped create opportunities for other receivers.
"If you're trying to run your offense through one player, you're going to be sorry," Iowa offensive coordinator Brian Ferentz said. "Certainly it's going to change some of our personnel groupings, things like that. Give some other guys an opportunity to step forward and make some plays. Really, I think it's a positive for us."
Iowa is averaging 31.5 points per game, making 2018 one of its best offensive seasons in school history. Quarterback Nate Stanley was third in the Big Ten with 23 touchdown passes.
Moorhead compared the Hawkeyes to LSU in terms of offense, noting Iowa's use of traditional personnel groupings. The Bulldogs lost to the Tigers, 19-3, in October.
Iowa would take that result Tuesday.